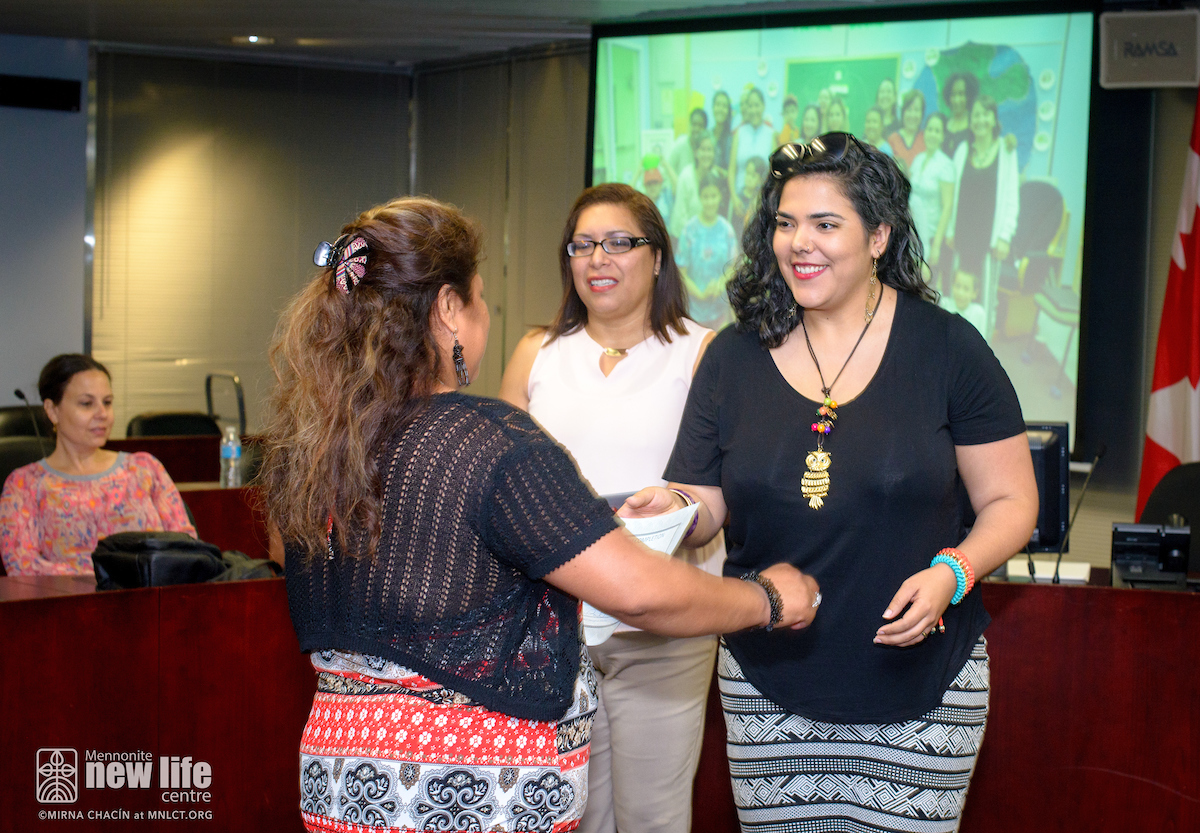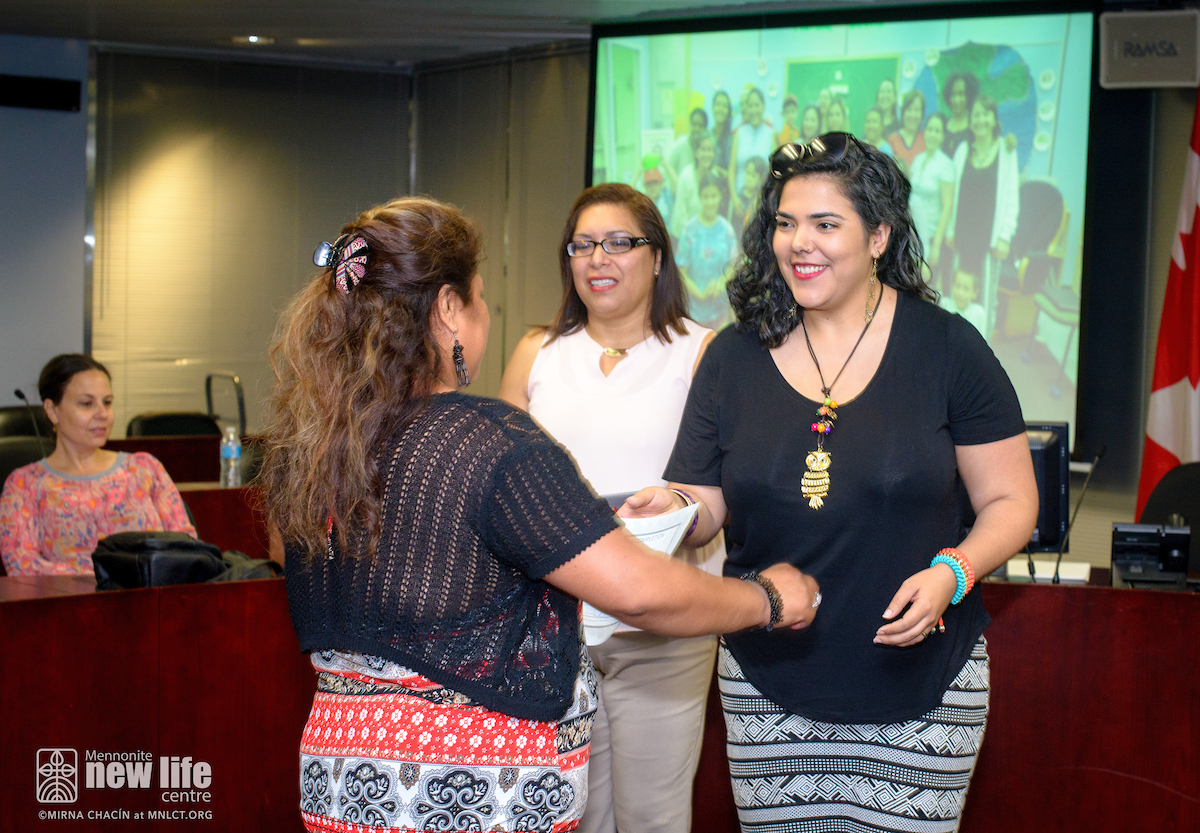 LatinX Parent Ambassador Program Graduation
The Mennonite New Life Centre and Working Women Community Centre offer Latinx Parents for Change – a project designed to build leadership skills, deepen understanding of school governance, and promote the active participation of Toronto's Latinx families in school and community life.
The LatinX Parents for Change Parent Ambassador Project had its first graduation on Saturday July 8, 2017, where Cohorts 1, 2 and 3 graduated.
In the Parent Ambassador Project, parents learn to become leaders and advocates for their children. Ambassadors have already gotten involved in their child's school by volunteering with the snack and lunch duty programs or by becoming members or chairs of their school's parent council. One of their goals is to have representation on the steering committees of both school boards (TCDSB/TDSB).
Cohort 3 has created a committee called PLACE (Latinx Parent Advocacy Committee for Equity in Education) to get parents involved in steering committees, and other influential boards.
We are now recruiting for Cohort 4, which starts in September 2017 at the Working Women Community Centre's downtown Gladstone location. This is training is FREE, and childcare and tokens are provided for participants. The group meets once per week, with the day to be determined by the group. Parents are required to commit to the full 27 hours of training.
Contact
Nuria L. Rajo
LatinX Project Coordinator & Mental Health Counsellor
Email: nrajo@mnlct.org
Telephone: 416-699-4527
1774 Queen St East, Toronto, Ontario M4L 1G7
[envira-gallery id="6452″] [envira-gallery id="6671″]