Build the skills and confidence to transition into new career opportunities through our

She-Covery services.
Ongoing registration until March 31, 2023. Join now!
She-Covery services are designed to support you in the journey of finding your ideal job.
Through our She-Covery services, you can:
Enhance your chances of getting an invite for an interview
Tailor your resume and cover letter
Increase your chances of answering interview questions with confidence through a mock interview
Create or redesign your LinkedIn account
Find ways to build your network
Coming to a new country and navigating your employment route can be confusing and challenging. We are able to provide you with the assistance you need to eliminate or reduce this unnecessary pressure.
Knowing the barriers or the reason for not hearing back from an employer is a crucial part of the employment process. You will learn how to improve your job searching skills by:
Receiving direction and guidance toward your employment goals
Learning how to enhance your chances of a personal interview invitation
Getting essential skills training
Discovering whether you want to change careers or study further
Having access to Learning Management System (LMS) courses, especially if you have an employment gap in your resume
Receiving mental health support during your employment journey
This service provides you with a safe space to be yourself and receive encouragement and motivation, along with direction and guidance to achieve your employment goals.
The best part is that you don't even have to leave your house to access the She-Covery services! You can access the one-on-one services online in the comfort of your own home. We can build a career and employment plan together, which will provide you with a mapped-out direction on how to achieve your employment and career goals.
Who should apply
Self-identify as a woman*
Permanent Resident
Landed Immigrant
Protected Person
Convention Refugee
Live-In Caregiver
For a consultation, contact:
Farahnaz Otak, Employment Counsellor
647-812-1332, ext. 5274
fotak@mnlct.org
*
If you are man and are interested in similar services, please check our

Employment Readiness

services

.

Employment and Career Support

Essentials Skills Training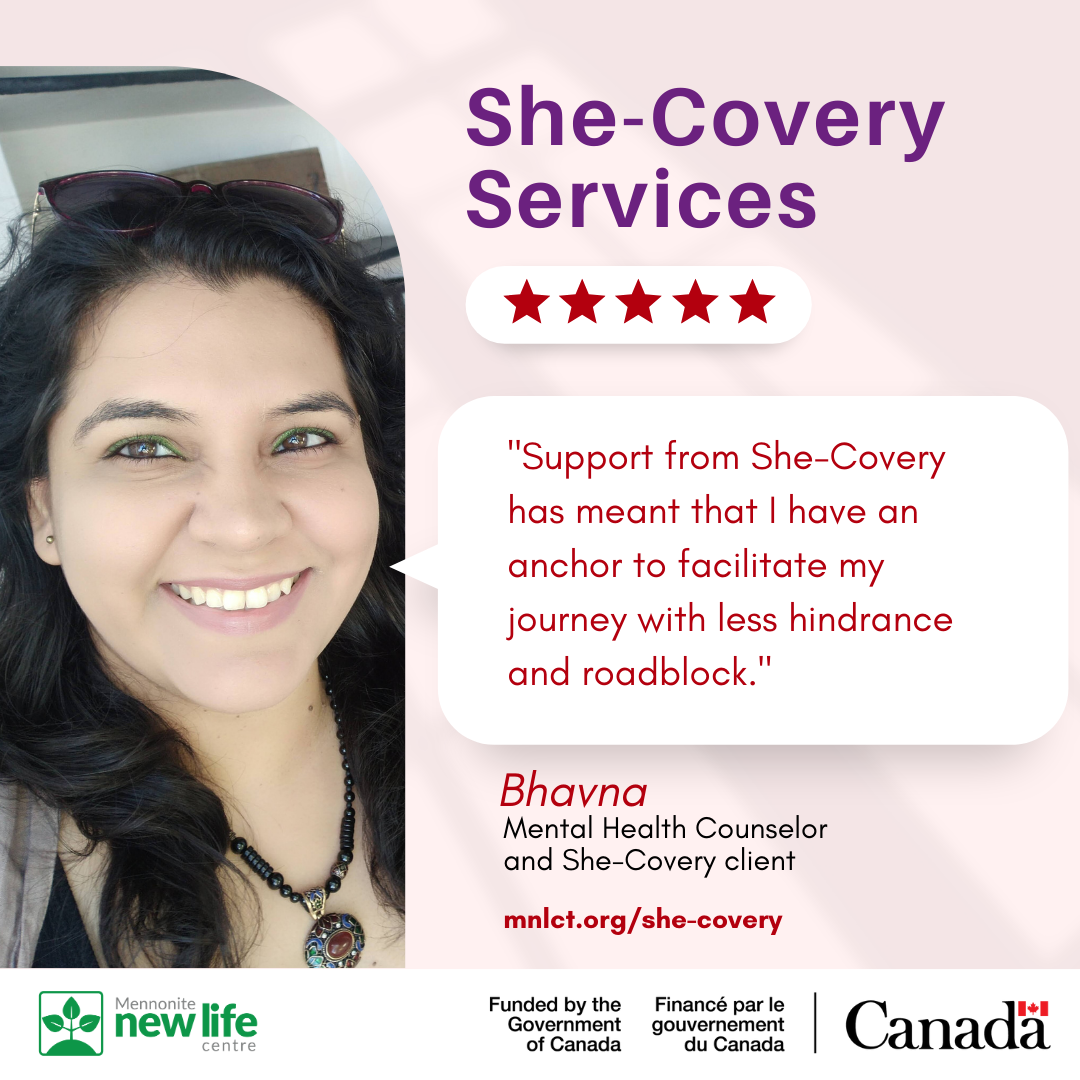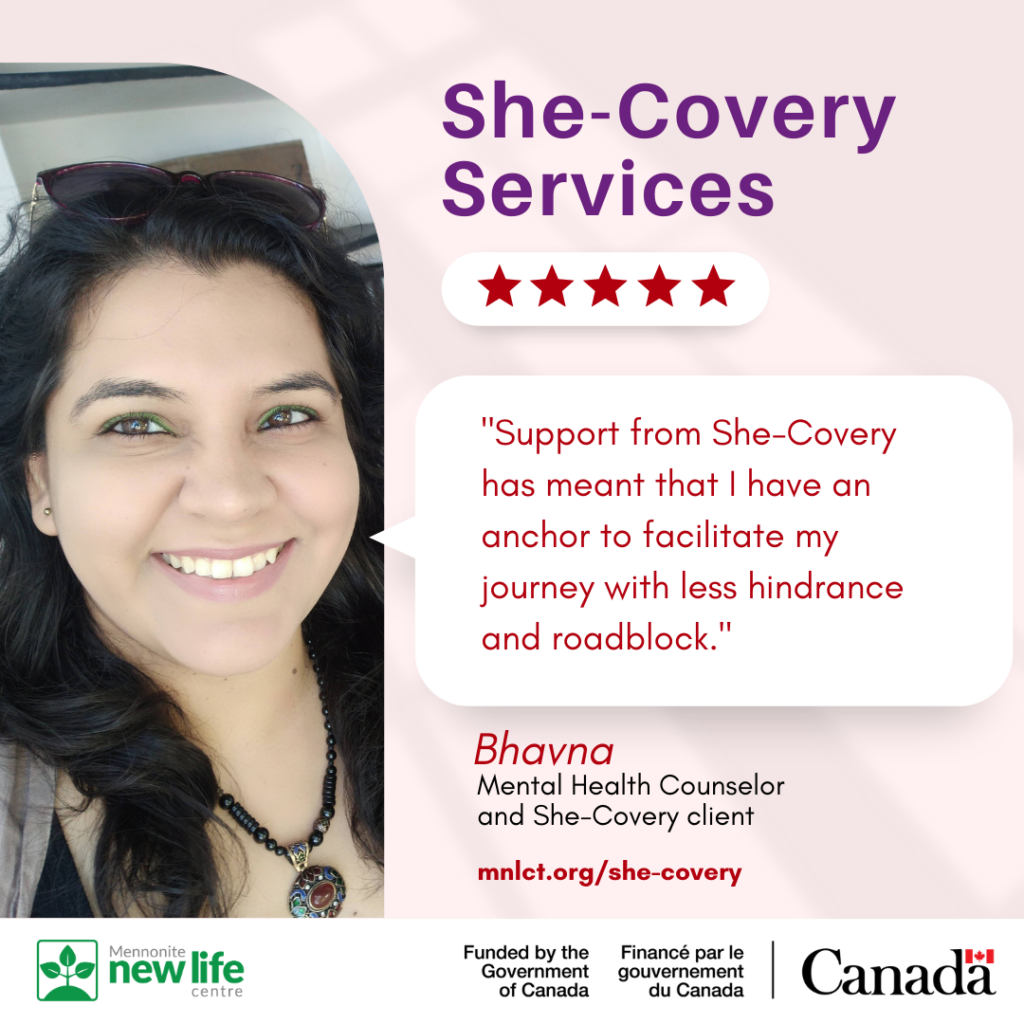 Bhavna is a mental health counselor from India with work experience of 12 years. She shares how our She-Covery services helped her:
"Any transition is not without its challenges and especially when one is navigating a journey in a different country!
Having said that, support from programs like She-Covery and a counselor who literally put their heart in what they do and support individuals like myself, has meant that I have an anchor, which will facilitate my journey with less hindrance and roadblock."