In this edition: New Bridging Programs | Let's PLAY Ultimate Frisbee | Food & Beverage Entrepreneurs Workshop | Settlement News | MNLCT is Hiring | HOPES Program
Bridge to Employment in Media & Communications (BEMC)     
Now accepting applications for September 2018!           

The Bridge to Employment in Media and Communications Program (BEMC) is a unique 7-month full-time program designed to prepare internationally trained media and communications professionals to secure meaningful employment or entrepreneurship in Ontario in the fields of journalism and professional writing; broadcast media; photography and photojournalism; videography; or web and graphics design.
For more information about BEMC, please email info@mnlct.org.
For upcoming information sessions, please click here.
---
Bridge to Registration and Employment in Mental Health (BREM)     
Formerly known as BTMH, BREM program Cohort 1 started May 7!  Now accepting new applicants province-wide for Cohort 2 in September 2018.     

Bridge to Registration and Employment in Mental Health (BREM), formerly known as BTMH, is a bridge training program that supports immigrant mental health professionals in accessing employment and professional registration. Backed by a solid Advisory Committee of leading mental health and settlement partners, we are committed to high quality learning and placement opportunities. Delivered in partnership with community-based mental health and settlement organizations, the BREM Program integrates academic training for mental health practice in Ontario, occupation specific language and workplace communication, and supervised placements that provide meaningful Canadian work experience.
For more information, please visit the MNLCT website.
---
Let's PLAY Ultimate – Free Frisbee Program!
Summer Session will be starting on May 23rd!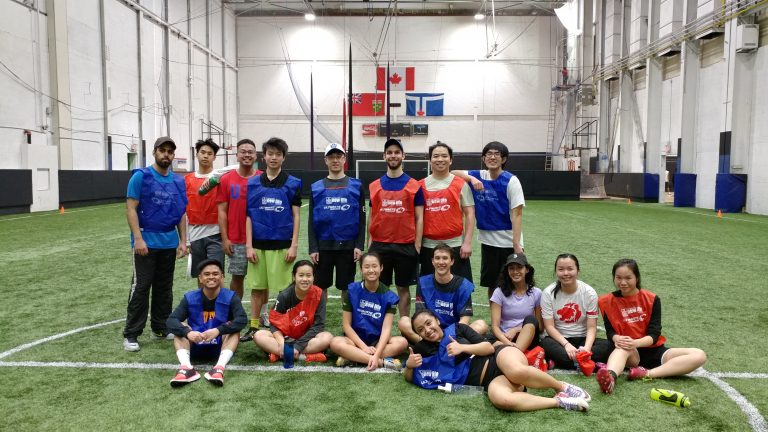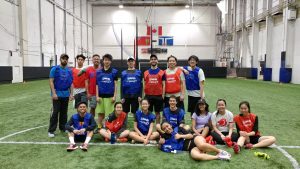 Join the Let's PLAY Ultimate project created specifically for people ages 16 to 29 years old.
In this program you can learn how to play Ultimate Frisbee through interactive skills clinics and action-packed games!
No experience required! Players of all abilities are welcome to join.
The Summer Session will be running on Wednesdays, from May 23rd – August 29th, Wednesdays 7:00 to 9:00pm at Stephen Leacock Collegiate Institute, 2450 Birchmount Road, Scarborough, ON M1T 2M5 (football field inside track). 
FREE tokens and childcare will be available for eligible participants.
Register now at info@mnlct.org
We speak Arabic – عربي, Bengali – বাংলা, Mandarin – 普通话, Spanish – español, Tamil – தமிழ்
---
Food & Beverage Entrepreneurs Workshop
 Learn how to turn your love for food and culture into a business!
Presented by MNLCT and Centennial College's School of Culinary Arts on Thursday May 24th  at our Keele office (2737 Keele Street, Unit 9) from 4:00 pm to 6:00 pm.
The speaker is from Centennial College (School of Culinary Arts) and is going to talk about how to start a business in the food sector, training and certificates, individual advice and suggestions.
You can register by contacting Sandy Zambrano or call (647) 776-2057 extension 306.
---
Settlement News
Did you know there were 11,000 client visits at the MNLCT in the last fiscal year (April 2017 – Mar 2018)?
Useful Information:
Did you know there were income security reform changes?
MNLCT is no longer referring clients to the Furniture Bank Etobicoke. 
Changes to Medical Inadmissibility Policy
You can find out more by clicking here: Go to Changes to Medical Inadmissibility Policy Webpage
---
MNLCT is hiring!


Career opportunities at MNLCT are now available.
Join us now and be a part of one big family! Three Locations, One Team.
To learn more, please visit https://mnlct.org/careers/
---
HOPES Program
Achieve your employment goals with ongoing career counselling and support from employment agencies and specialized employment programs.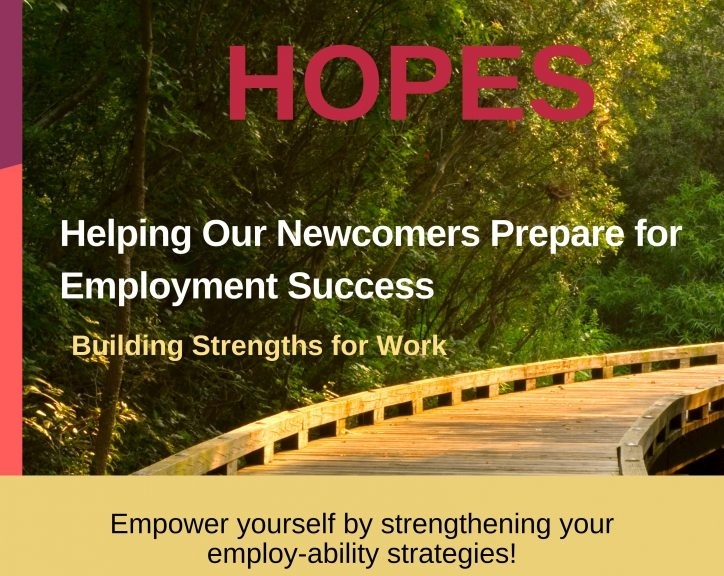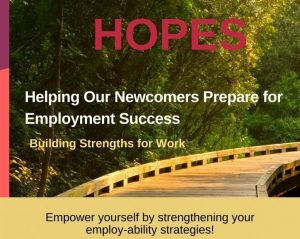 Through these interactive workshops, you will:
Find your employment goals based on your strengths
Develop a career-employment action pan
Learn how to market yourself for getting a job
For more information about the program, please visit https://mnlct.org/hopes/ or contact Ines Anderson ianderson@mnlct.org as spaces are limited (647) 776-2057 ext. 304
Now funded by the United Way Greater Toronto.