Newcomers experience a wide variety of information, orientation, settlement and employment needs. With over 30 years of experience, our settlement program offers caring and professional settlement services, tailored to each individual. Our settlement workers assess needs and strengths, helping clients to meet immediate needs, and work towards future goals. All settlement workers are guided by our Service Standards.
Our settlement workers assist newcomers with a wide variety of needs and goals:
Orientation to life in Ontario
Information on Immigration Issues
Education and training
Job search and employment
Social assistance / income security
Housing / social housing
Child Tax Benefits
And more…
Settlement Services are offered in English, Arabic, Mandarin, and Spanish.
To meet with a settlement worker, please book an appointment. Call a settlement worker at (647) 812-1332 in Finch. You can come back as many times as needed and the service is free.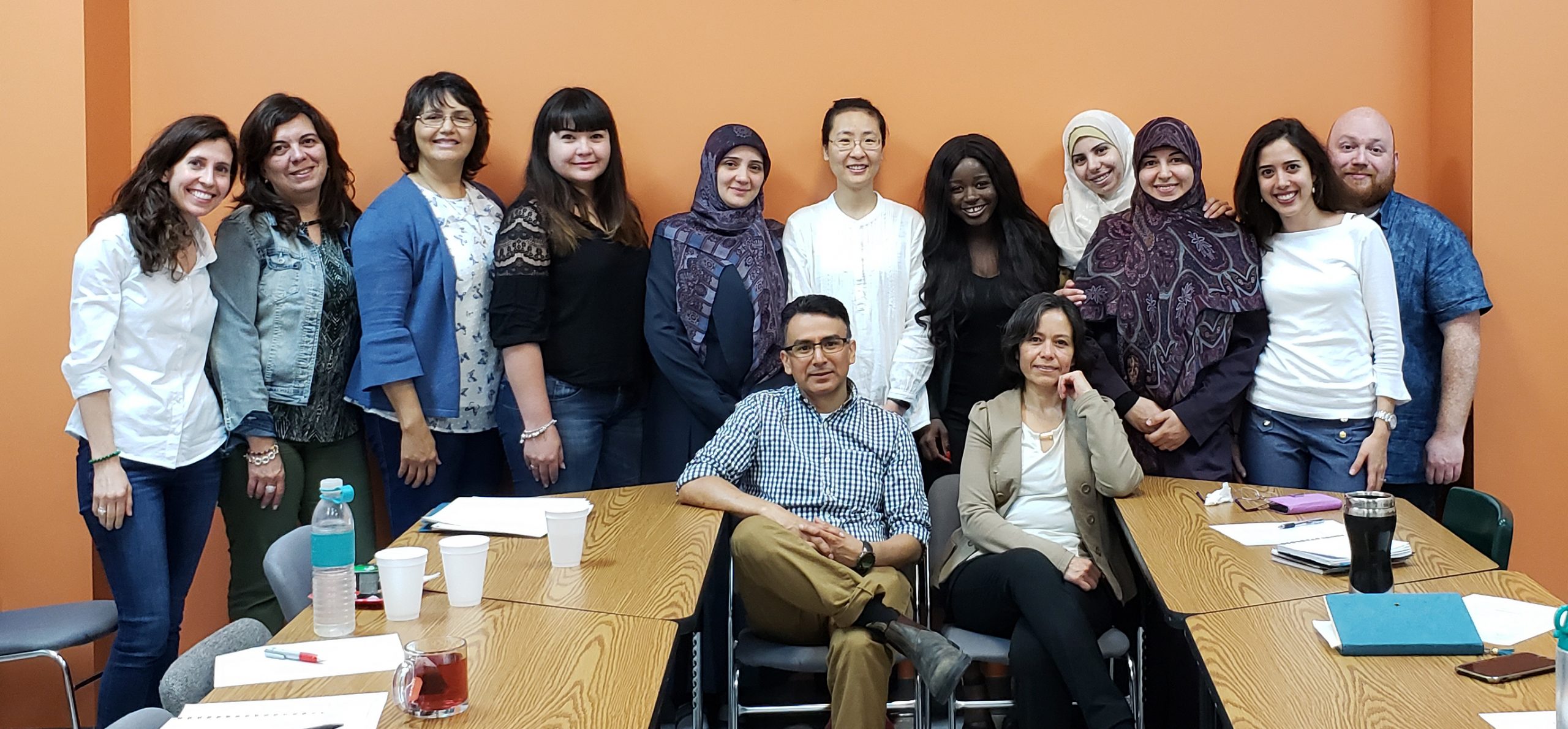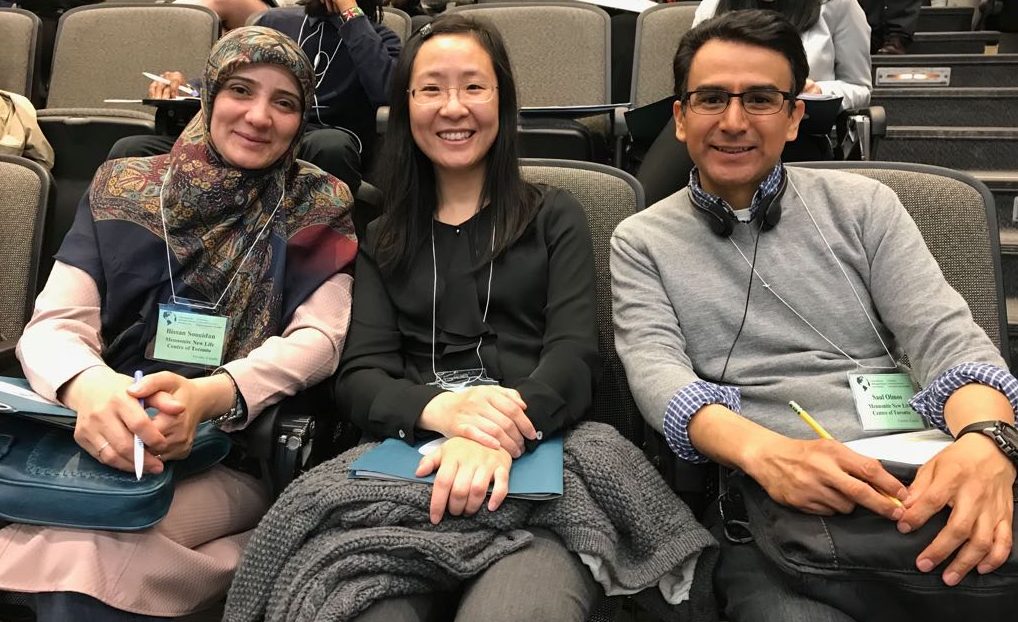 Quick links to the services offered
Employment Readiness Program
Do any of these scenarios describe you?
Currently looking for employment

Trying to find your first work experience

Finding the employment search in Canada overwhelming

Trying to understand what you need to work in your professional field in Canada
This program will walk you through your journey into employment by: 
Assessing your unique employment needs.

 

Understanding your specific employment goals.

 

Guiding you to navigate and use the employment search tools.

 
Mobile Services
Through this program, we work with community partners to offer high-quality orientation sessions and workshops to permanent residents and refugees. We work with your association, group or organization to bring to newcomers the information and support they need, when and where they need it.
Mobile Services are free of charge and presentations are individually tailored to the needs of your diverse community members. Our team of facilitators can travel anywhere in the GTA to offer expertise in the areas of immigration, employment, settlement and mental health. We deliver sessions in English, Arabic, Spanish, Mandarin, and Tagalog.
Itinerant Services
If you are a community-based organization, please let us know if you are interested in hosting itinerant settlement services.
We could provide your clients with practical advice on settlement and immigration issues, referrals to resources in the community, and help to access social services. This service is open to all immigrants, refugees, newcomers to Canada regardless of immigration status.
"The Centre provided me with orientation and allowed me to forge ahead in my new life in Canada. It helped me to avoid errors and to get on with things quickly."
– Program participant
Supporting Seniors
Newcomer seniors face unique challenges learning the language, navigating services, and connecting to the community. Our Settlement Workers offer specialized knowledge and individualized assistance with pension and disability benefits, social housing applications, receiving special support at home, and other needs.
We also offer two weekly group where seniors make friends, enjoy cultural and recreational activities, learn from presentations and workshops, and participate in group projects. 

Mandarin Speaking Group meets every Thursday from 2-4 pm at Victoria Park & Spanish Speaking Group meets Wednesdays from 1-3 pm at Queen location.
Refugees & Citizens
We are a place of welcome and friendship for all newcomers, regardless of their immigration status. Through the Newcomer Settlement Program (NSP), we provide settlement services to refugee claimants, temporary residents, and citizens.
We understand that newcomers have a different set of needs after becoming Canadian citizens. With our help, they can access mainstream services, sponsor relatives, and learn about training, employment, and other programs.
Call 647-776-2057 to book an appointment with an NSP settlement worker. 
Youth
Youths are the hope of their families and the future of Canada. We offer FREE ultimate frisbee coaching.
MNLCT has partnered with HireUp to connect youth with employers across Canada.
Our settlement program also helps newcomers find employment opportunities appropriate to their skills and experience. It offers participants opportunities to explore employment, self-employment and entrepreneurship for meaningful work and living.
Settlement counselors work individually with clients to assess goals, strengths and challenges with respect to labour market integration. Based on this initial assessment, they offer information and referrals to partner agencies to pursue certification or skills upgrading, or begin the job search process.
Eligible candidates can also benefit from Dress for Success, a program that provides job seekers with professional attire, a network of support and career development tools to help them thrive in work and life.
Call a settlement worker at (416) 291-3248 in Victoria Park or (647) 776-2057 in Keele, and check our calendar for future events!
The Mentoring Partnership
As part of our efforts to help newcomers find a meaningful employment, we have partnered with Job Start to connect eligible immigrant professionals with The Mentoring Partnership initiative.
A program of the Toronto Region Immigrant Employment Council (TRIEC), the Mentoring Partnership brings together recent skilled immigrants and established professionals in occupation-specific mentoring relationships.
By working together with a mentor, participants gain a better understanding of the Canadian workplace and industry trends, develop more effective job search strategies, build a local professional networks and identify ways to leverage experience and skills.
Bridge Training for Internationally Trained Mental Health Professionals
The Bridge to Registration and Employment in Mental Health (BREM) is a continuing education program designed specifically for internationally trained mental health professionals.
Combining classroom instruction, supervised work experience, and job search support, this comprehensive and exciting program helps internationally trained professionals build the confidence and skills necessary for successful integration into the Canadian mental health workforce.
"The Mennonite New Life Centre was the key to our settlement process. They supported our difficult case throughout several years and their help ensured a happy ending to our story. We are now a family that calls Canada home."
– Eloy, Settlement Services Client
Citizenship Classes
Our traditional citizenship classes, offered continuously during the year, help participants prepare for the citizenship exam, and learn about opportunities for civic participation in Canada. The curriculum covers the official citizenship study guide, Discover Canada, enhanced with additional information and discussion about active citizenship.
We offer weekly classes in Spanish and these classes are offered throughout the year.
Citizenship classes in English, and Arabic are offered as per need of clients.
Please call us for more details and pre-registration is mandatory since space is limited. Call to 647-776-2057 to register.  
If your citizenship test is coming up before the next session, settlement workers can provide individual assistance with understanding the citizenships study guide and preparing for the test. Call 647-776-2057 to book an appointment.
Translation Services
(Spanish <–> English)
We offer translations from Spanish to English or vice versa, to help our clients in their sponsorship and residency processes.
Our translations are for identification purposes only. We do not accept education letters or medical documents. You must not leave original documents; we will make photocopies of the documents to be translated.
The translation process takes two weeks, done on a first come, first serve basis, and the documents are shipped via Canada Post. The mail can take between 4 to 5 business days. Canada Post's delay is not the responsibility of the Centre.
You will be contacted by email or by phone when your documents are ready. Please take note: we are not responsible for keeping translations after 90 days of receiving it.
What's New with Settlement